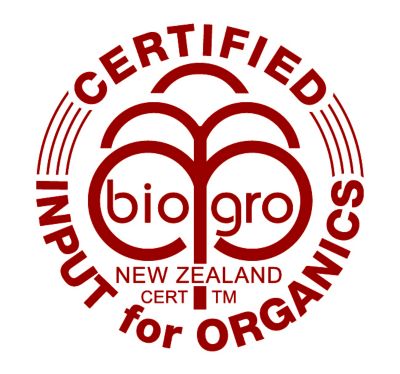 BioGro is New Zealand's largest and best known certifier for organic produce and products.
BioGro certifies and accredits over 830 producers, farmers and manufacturers in all sectors of the organics industry across New Zealand and the Pacific.
The BioGro logo guarantees that a product is made without animal testing, genetic modification and the routine use of synthetic pesticides. It is the mark of a genuine organic product.

https://www.biogro.co.nz/history-and-values